JUFA members Ethan Lee and Scott Schilling manned our booth on Earth Day at Rotary Botanical Gardens. We gave away free trees to all comers.
---
What do you know about the urban forest? Take the quiz and find out!
For answers to the Urban Forestry Quiz, click the link at the bottom of the page.
---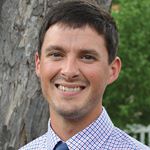 JUFA Chair, Ethan Lee - Ethan began his first term as JUFA chair in January of this year. His insight as City Forester has been invaluable to JUFA in the past. His forestry expertise will greatly benefit our work, particularly the educational programs we plan to present to educate residents about the care and maintenance of the urban forest.
---
---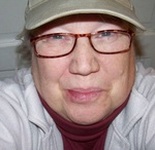 ​ Secretary/Treasurer Mary Kay Thompson - Mary has been Sec/Treas since she was first elected in 2009.
---
Click the link above for the answers to the Urban Foresty Quiz.